We began this project by researching existing birding trail logos around the country to be sure our logo would not be confused with an existing one.

The species featured in the new logo is the Marbled Murrelet, a small ocean bird that is closely associated with glacier-fed bays and old-growth forest. We decided to create two versions of the logo, a rectangle and a circle, for maximum flexibility. Both versions include an outer white outline that ensures the logos are visible on all possible backgrounds.
This is the rectangular version.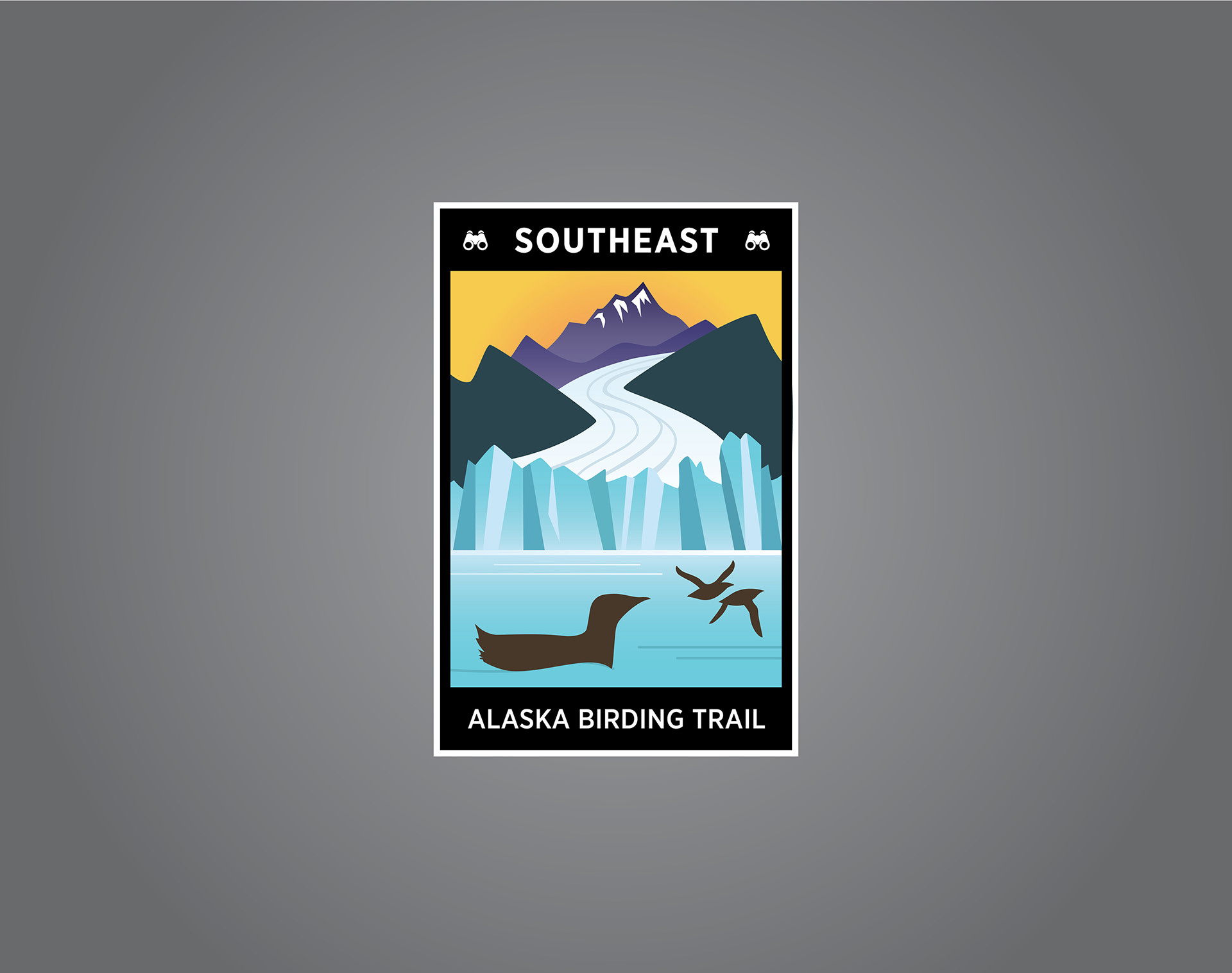 This is the circular version.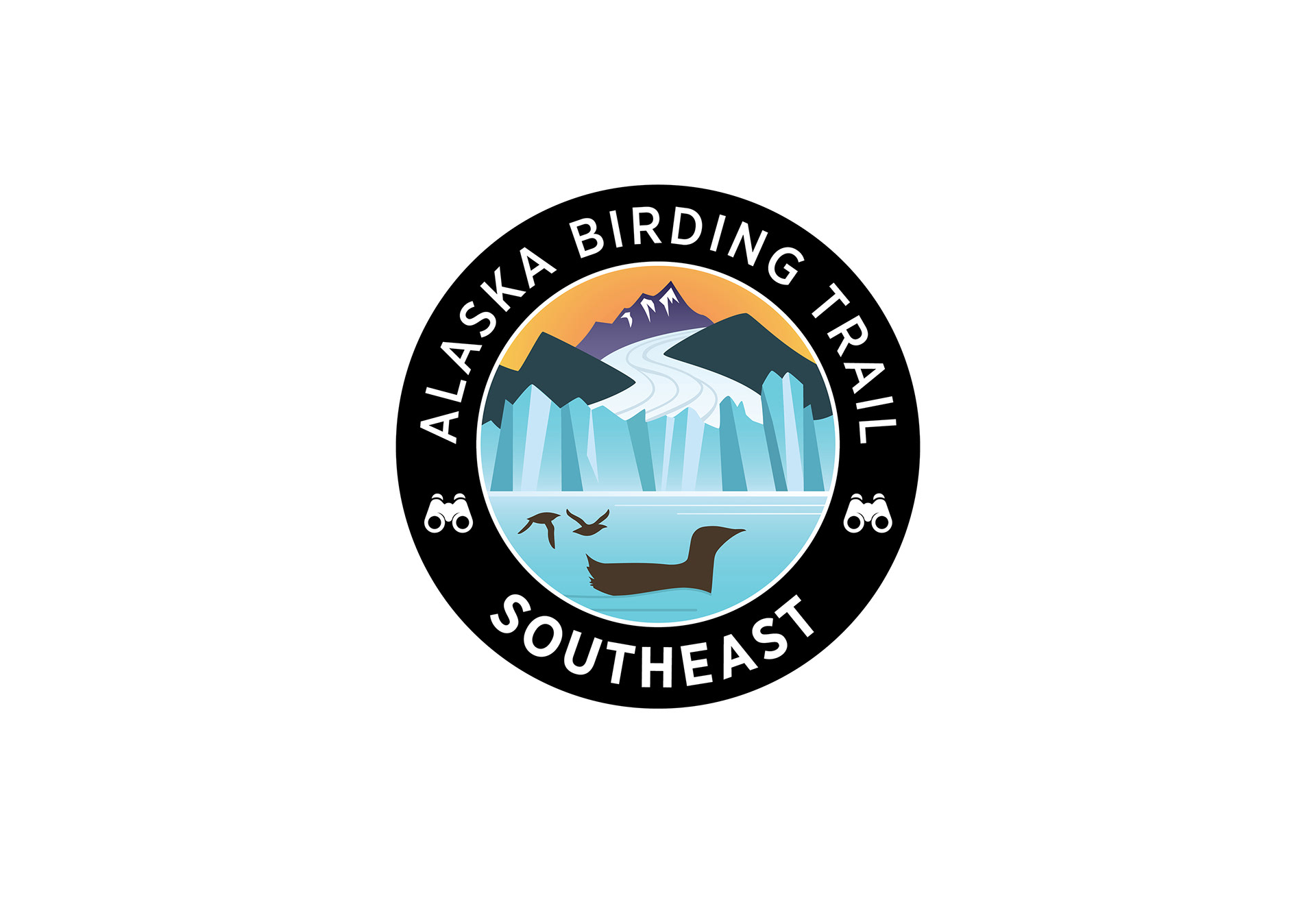 Both versions on a variable photographic background.